Our verdict: 4/5
Matched betting is definitely a viable way of making an income online. However, it does require a small starting investment and passive income is limited. Saying that with only an hour a day making £500-1000 per month shouldn't be a problem. Please see our recommend matched betting provider here: Oddsmonkey Review
Matched Betting Review
You don't need sports knowledge to be a matched betting pro!
Matched betting—a simple, tax-free, and completely legal way of earning easy money, so they say. Anyone can learn how to do it, and there's close to zero risks involved since you're covering yourself by betting for and against the same event. But if it's that quick and easy, why isn't everyone doing it?
One of the most common reasons to why most people are hesitant to try is that it simply sounds too good to be true. Imagine earning about £15 in 20 minutes without doing much—that's more than most people's hourly wages, so it must be a scam, right?  The truth is, it isn't. In fact, no one asks anyone to pay before getting started. If you're a bit hesitant to betting, you can always sign up for a free trial to calm your nerves and to decide if it is or isn't worth it.
Sign Up For A Risk Free Trial Here
While the concept of matched betting may be foreign to some, it is true that it can be difficult to get your head around it especially when you're a newbie. It's easy to get lost in all the terminologies involved, and it's even easier to get lost when you don't know where to start. Don't worry, you don't have to know all the betting terminologies and you don't have to be good at sports to get started.
Anyone can learn matched betting, and anyone can make a living out of it. Simply follow your first bet, bet using the free bet the bookmaker gives you, lay the bet, and repeat the process.
To maximize your income from matched betting, maintaining a good schedule for looking for offers and placing bets is important. Mornings and afternoons can be allotted for placing tennis or horse racing bets, while evenings can be spent placing football bets. It's important to map your days out in advance to avoid confusion between games and to be more efficient in finding, placing, and tracking bets.
Updated 27/09/17:  Oddsmonkey have now created a tool for bet tracking for free! Click the image below to check that out.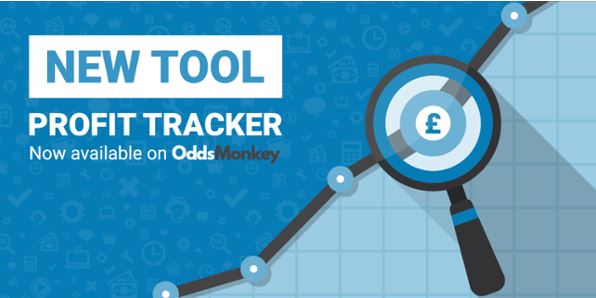 If you're still hesitant about betting, here are a few matched betting reviews and benefits:
Matched betting is great for those in tight situations. Whether you're a student paying off rent or some loans, or an adult in a low-paying job, you can always turn to matched betting for a stable source of income. You can easily fit it around your schedule and commitments and earn about £500 per month tax-free, if you allot at least an hour of your time daily.
You won't need much to get started, and you can even avail of a free trial depending on the site you use. Most sites charge at most £15/£20 to get started, and you can build your profits as you go.
You can work in the comforts of your home or anywhere you please. Work can be done on your laptop or your mobile, and you get to decide when you want to work or take a break.
You'll always make money, regardless of how much you know about sports. It's just a game of numbers, with the websites doing the calculations for you. You'll be able to focus and have more time for other things while working and earn money while you're at it.
Conclusion
While matched betting isn't for everyone, it's a sure way to easily boost your income. The key to making money out of betting is simply allotting time for it. By setting at least an hour of your time daily, you'll be able to earn much more than what you'd normally earn in a month. Understand the basics and you'll surely be earning much in no time.
Still not sure? Read our Oddsmonkey Review.
Made Up Your Mind? Sign Up Here For A Risk-Free Trial