UK Lockdown due to the Corona Virus has been announced, meaning many of us will staying at home for the foreseeable future. A lot of people are now facing financial uncertainty, so now couldn't be a better time to start making an income online. We have put together a brief review of the top 5 tools available to show you how you can make money online during the Corona Virus period. If you're new to this type of income or just looking to expand your skills, this article will help you to maximise your earning potential.
Matched Betting
As a lot of you are working from home and taking part in social distancing, you will undoubtedly have more time on your hands; it could be the perfect time to give matched betting a go. Don't worry, and it is not gambling! If you're new to matched betting, check our comparison review of the of matched betting providers.
With a lot of the major sporting events postponed or cancelled due to the Corona Virus OddsMonkey and Profit Accumulator are showing excellent casino offers, with profit accumulator even restructuring this section to make it, even more, user friendly. Some sporting events are going ahead behind closed doors, so there is an anticipated increase in offers for these sports. Plus, whilst you have the time now is a great chance to tick off all the sign-up offers they have.
If you want to find out more about matched betting, check out some of my other articles here.
OhMyDosh!
OhMyDosh is a great way of earning money online; all you need is a mobile or laptop and an internet connection. It works by allowing you to complete paid surveys, complete trial offers, or making purchases to earn cash. They do this as the advertisers pay OhMyDosh for you completing surveys or promotional offers, and then OhMyDosh shares this commission with you. So if you're stuck self-isolating or social distancing because of the Corona Virus, then complete some short surveys and get paid up to £5 per survey!
Yoy can check out our full OhMyDosh Review here.
20Cogs
20Cogs is a personal favourite of mine, much like OhMyDosh, it pays excellent rewards for completing different tasks. To earn money through 20Cogs, you must complete 20 tasks in different categories, and these are in the form of; competitions, offers, games, and surveys (COGS). The average earning for 20Cogs is over £200. However, you can earn more, as there are multiple tasks listed under each cog. It is only available to the UK market, so far, they have paid out over £1,784,926, so it truly is an excellent way to make money online.
Check out my detailed review here.
Fiverr Gigs
For those of you that haven't heard of Fiverr yet, it's a great platform to sell your services or your skills online. It is one of the most popular 'micro-gigging' sites currently available. There is an endless list of possibilities on the site, from writing blog posts, creating logos to translation. It is completely free to join, and you create your own 'gig,' which people can purchase. We have created a list of top 10 easy Fiverr gigs for you to check out.
Blogging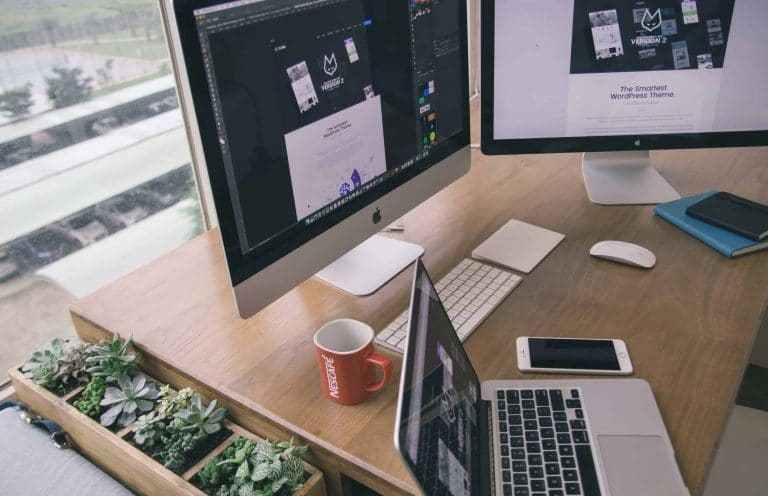 Blogging is a long term way of making money online; this way is perhaps more time consuming than the others; however, it has more earning potential and longevity. Create a niche blog around a subject you are passionate about. There are plenty of opportunities to make money. Your blog could earn you an income through affiliate marketing, direct selling, or running ads on your site.
If you're looking at potentially starting a blog of your own, I strongly recommend you choose a reputable hosting provider such as Siteground. They offer a very competitive pricing structure as well as excellent customer service.
Conclusion
So, that concludes it. It's still very unpredictable times in the UK and around the world. However, there are plenty of money-making opportunities online, which are relatively easy to start right away. I hope this has given a few of you some ideas, even for a small side income to cover some bills.